2 McLaren, Unit B, Irvine, CA 92618
(949) 630-

FIRE

/ (619) 467-

FIRE
A DESIGNER WHOLESALE SHOWROOM, OPEN TO THE PUBLIC!
Open Tuesday through Saturday, 10a - 6p!
We will be closed on 9/29 - 10/2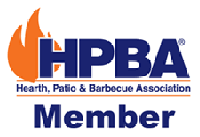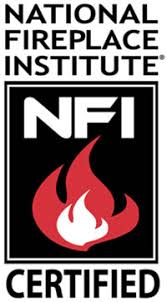 This fireplace season, come on in and see the newest fireplaces (Linear, Traditional), Heaters & Log Sets!! We are stocked and have several warehouses to pull from, so lead times are dramatically decreased!! Find out why we're
"The Original Fire Supplier"!!
SEE BELOW THE NEW EMPIRE 36" and 48" LINEAR FIREPLACES - WE'RE THE DISTRIBUTOR IN THE AREA - OUR PRICES ARE SILLY!! COME AND SEE WHY THE BEST LINEARS ARE FROM THE OLDEST FIREPLACE MANUFACTURER IN THE USA!!
FIREMAGIC GRILLS ARE THE NATION'S BEST USA-MADE GRILLS AND ACCESSORIES. THEIR QUALITY AND PERFORMANCE ARE EXTREMELY HARD TO BEAT, AND THEY LAST FOR MANY, MANY YEARS. COME SEE THE POSSIBILITIES... AT ORANGE COUNTY BACKYARD!!
SEE THE BLAZE PRODUCTS AT ORANGE COUNTY BACKYARD. BLAZE GRILLS ARE HIGH-QUALITY MACHINES AND THEY HAVE TONS OF DIFFERENT SIZES AND ACCESSORIES!! THINKING ABOUT BUYING A LYNX OR DCS? LET US SHOW YOU WHY CAST STAINLESS BURNERS, COUPLED WITH HIGH-CAPACITY VALVES, EQUALS A FANTASTIC, PROFESSIONAL GRILL!! COME IN FOR A GREAT PRICE!!
Below, find a quick video of the HPBExpo 'booth' for R.H. Peterson, the manufacturer of American Outdoor Grill, FireMagic, Real Fyre and American Fyre Designs. They are a large-scale manufacturer based in the City of Industry (California), and the quality of their products is just awesome!
Blaze Proand FireMagic BBQ's represent some of the finest outdoor leisure lifestyle grilling products on the market. They have a history of longevity, quality manufacturing, and are an excellent value. If you're looking at BBQ's with tube burner, come see how the other brands, like AOG or Luxor are manufactured - they are less expensive AND better built. Come see the Blaze Pro products - MUCH better quality and LESS money - you will clearly see why Blaze is outpacing all other brands in the high-end grill market!
We Sell The Best Leisure Indoor & Outdoor Lifestyle Products.
We are Orange County's Original Fire Supplier!
-------------------------------------------------------------------------------------------------------------------------------------------------------------
PRODUCTS FROM INFRATECH, SUNGLO, SUNPAK AND PATIO COMFORT, until further notice, ARE BEING QUOTED AT 6 - 10 WEEKS
(See above, the new R.H. Peterson video from the HPBA Show - lots of new products!!)
ALL HEATERS & FIREPITS AT ADDITIONAL SAVINGS!!
MAJESTIC ECHELON 42" and 60" , AND BOULEVARD 48" & 60" FIREPLACES, ARE ON SALE!!
WE ALSO HAVE FIRELOGS and FIREGLASS AT REDUCED PRICES, TOO!!
We will feature specials on Patio Comfort and Ambiance Heaters - and we deliver to your door, and can even arrange for the items to be installed and/or built for you!! Anaheim Patio & Fireside still lives on, and we're the "ORIGINAL" Fire Supplier for Orange County!! + Many More
Mon - Sat 10:00 - 6:00
Closed Sundays